Marko Mitanovski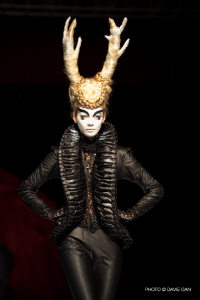 We are very excited to welcome Serbian designer Marko Mitanovski to our Voodoo Wasteland edition!
Mitanovski has been based in London since graduating from the College of Design Belgrade in 2009. His London Fashion Week debut collection captured the imagination and attention of leading international publications with features in Dazed, Elle, Harper's Bazaar and vogue.co.uk, just to name a few.
His work is a mixture of classic and modern culture, and is sculptural and theatrical.