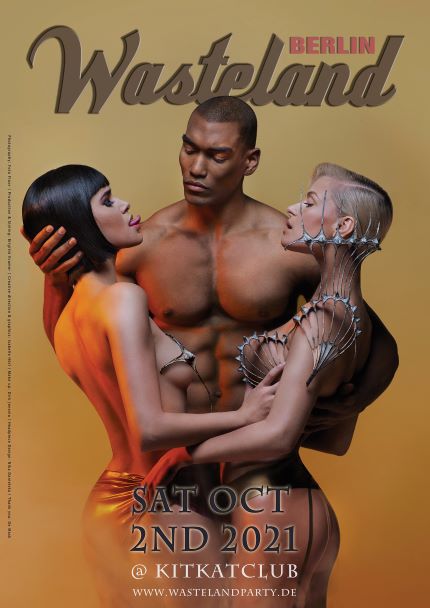 As now is possible, what seemed impossible until only a few weeks ago, the KitKatClub Berlin asked us to set up our underground edition with only a couple of weeks notice. Wasteland will embrace the challenge to convert this opportunity into something worthwhile… we are looking forward to see you there!
In compliance with current official local requirements in Berlin, admission strictly only for vaccinated or recovered persons in combination with corresponding official documentation. No mask obligation during the event.
In the unexpected scenario that the event cannot take place, our ticket partner PAYLOGIC offers an easy access ticket refund service (EX-transaction costs). Alternatively, all purchased tickets would be valid for WASTELAND Berlin 2022. Please support us in forwarding the event information within your network.
Kitkatclub owner Kirsten Kruger's response on 02.09.2021:
' After the decision of the Senate on Tuesday, parties and events can finally start again this weekend! Unfortunately, there is one downer: we are only allowed to admit vaccinated and convalescent people….
The good thing about this decision, however, is that from now on there is no longer a requirement to wear a mask indoors. So, somehow, things are progressing, even if – unfortunately – not for all guests for the time being. I don't find this decision logical. I also consider everything that has been reality since March 13, 2020, to be irrational. In November last year I had Corona myself. Wasn't bad with me. But I also know other cases.
Just as little I know whether what is happening to all of us right now is right or wrong. Nor do I know where some others get their certainties from. In any case, I will & will use every opportunity to counter this insanity. I want to see happy people so as not to despair myself. That's the plan & that's why we're opening up under these conditions.
Anything is better than nothing. I will not discuss this with anyone here. We have a beginning! '
Credits Poster: Photography: Foto Floor | Production & Styling: Brigitte Kramer | Creative direction & Graphics: Isabelle Hörl | Make up: Dirk Jensma | Designs: Nika Danielska | Latex: DeMask
Dress Code
Wasteland has a strict dress code. We expect our guests to expose creativity and fantasy into their outfits. The dress code is vigorously checked by our Doorbitches. There are no ticket refunds if the
dress code is not adhered to. The decision of the Bitch is final!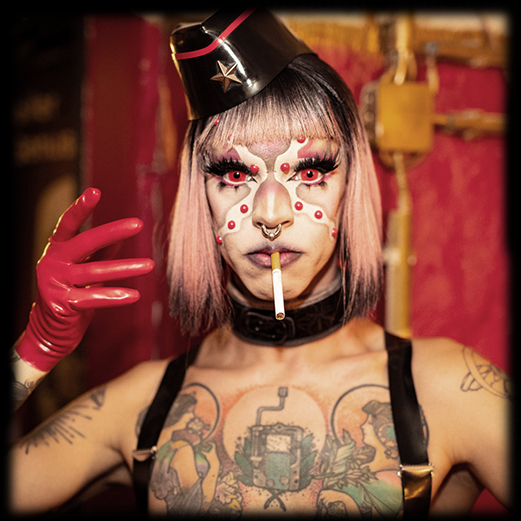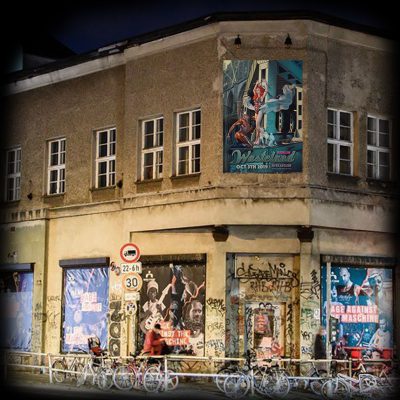 Location
Kitkatclub
Köpenicker Straße 76, 10179 Berlin, Germany
4 dj floors, 3 show stages, visuals, special effects, dungeon, lounge,  chill area, massage, blacklight Bodypainting, catering, fresh fruit service, cotton candy, pool, smoking area, first aid, and more…
'An obscure enticing fantasy
which triggered my imagination
and made me a true believer.'
MASSAD Magazine (NL)
'Cirque de Soleil meets
Marquis de Sade.'
Girls and Corpses (USA)
'Amazing and Awesome event
where creativity runs WILD!!!!'
Marnie Scarlet (UK)
'Probably the wildest
Party on Earth'
Penthouse Magazine (USA)
'The Super Bowl
of fetish.'
Sexcetera (USA)
''Ever since its inception in 1994
Wasteland has become the party
of all parties worldwide'
Eros Guide - London (UK)
'A pansexual
pilgrimage'
Time Out Magazine (UK)
'Wasteland is a dress-up party
for adults who come true for
their deepest desires.'
Nieuwe Revue (Nl)
A lot is allowed during an evening at Wasteland "That was the person's great wish, he wanted to be a living doormat."
Vice (NL)